Making medicine beautiful.
What we do.
Clark Illustration provides creative solutions for your medical marketing, editorial and advertising projects. We specialize in instrument, medical device, editorial and advertising medical illustration. We can also offer graphic design, medical animation, branding, editorial and project management.
Why we do it.
The human body is amazing – what it can do, how it works, changes and repairs itself. Illustrating medicine, science and anatomy in a way that hasn't been done before drives everything we do.
Recent Projects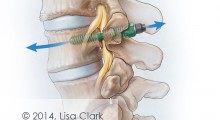 Medical Device, Medical Illustration, Orthopedic Illustration, Surgical Illustration
Medical Device, Neurological Illustration, Surgical Illustration